Fall evenings are one of the best times to head out back and fire up the pit.
Fire pits are hot right now…pardon the pun! Whether it's hanging out with friends or roasting marshmallows over the fire with the kids, there's just something about them.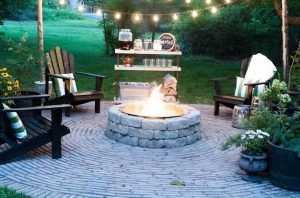 While nearly everyone enjoys hanging out in the backyard around the fire, it's so important to be cautious and keeping safety in mind. Even more so when kids are present. Check out our favorite tips to make your outdoor gathering around your fire pit enjoyable and safe this fall.
https://www.hayneedle.com/tips-and-ideas/fire-pit-safety-tips/